I think i am addicted to making cupcake. Last fri(Good Friday), i make Pandan Cup Cake, thur i make Coffee Cup Cake and today i make Cocoa Cup Cake.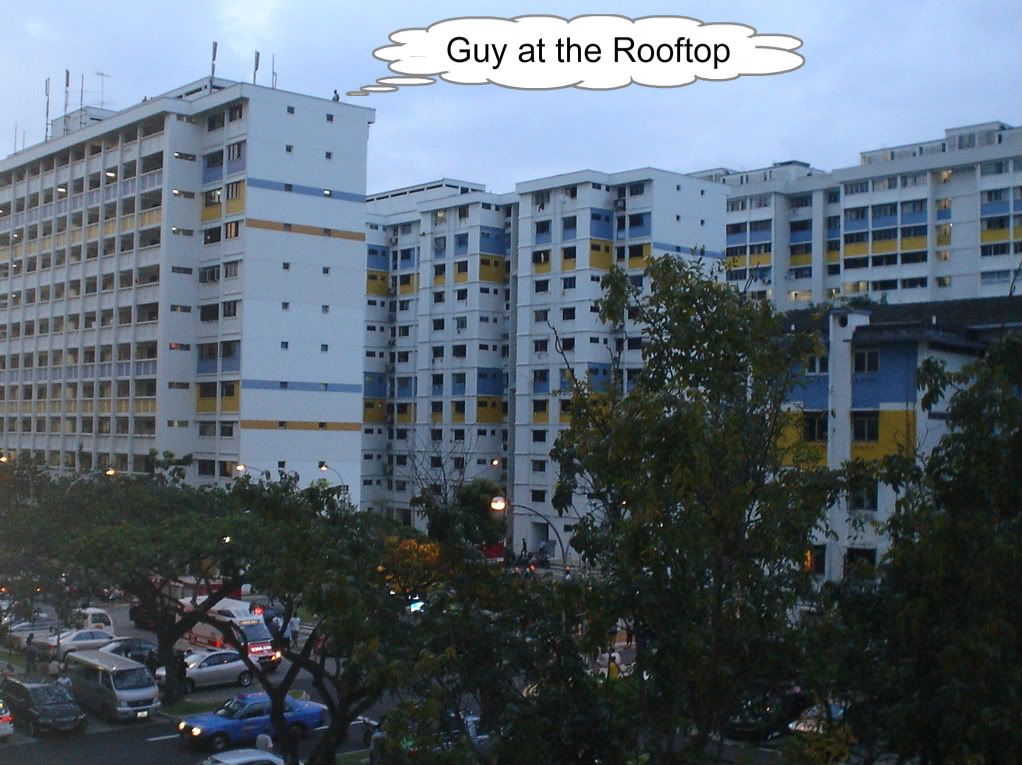 This picture is taken from my house.


This evening, at around 7pm after watching the channel 8 news, my mum pop out of the window, and she was wondering what is happening as there's a lot of people standing around the other block of flat and also that there's ambulance, SCDF vehicle and also police car around. I also pop out to figure out what has happened, at first i thought that there's fire going on at the other block. Only to realise later that there's a guy at the top of the rooftop walking to and fro. After a while, he began to sat down at the edge of the building. (Maybe he is trying to commit suicide). SCDF/police personnel went up to talk to him and it was only at around 8pm that this guy is being pull out by the SCDF/police and being taken away. (Luckily he didn't jump down, if not i think i will have nightmare that night if i were to see it).